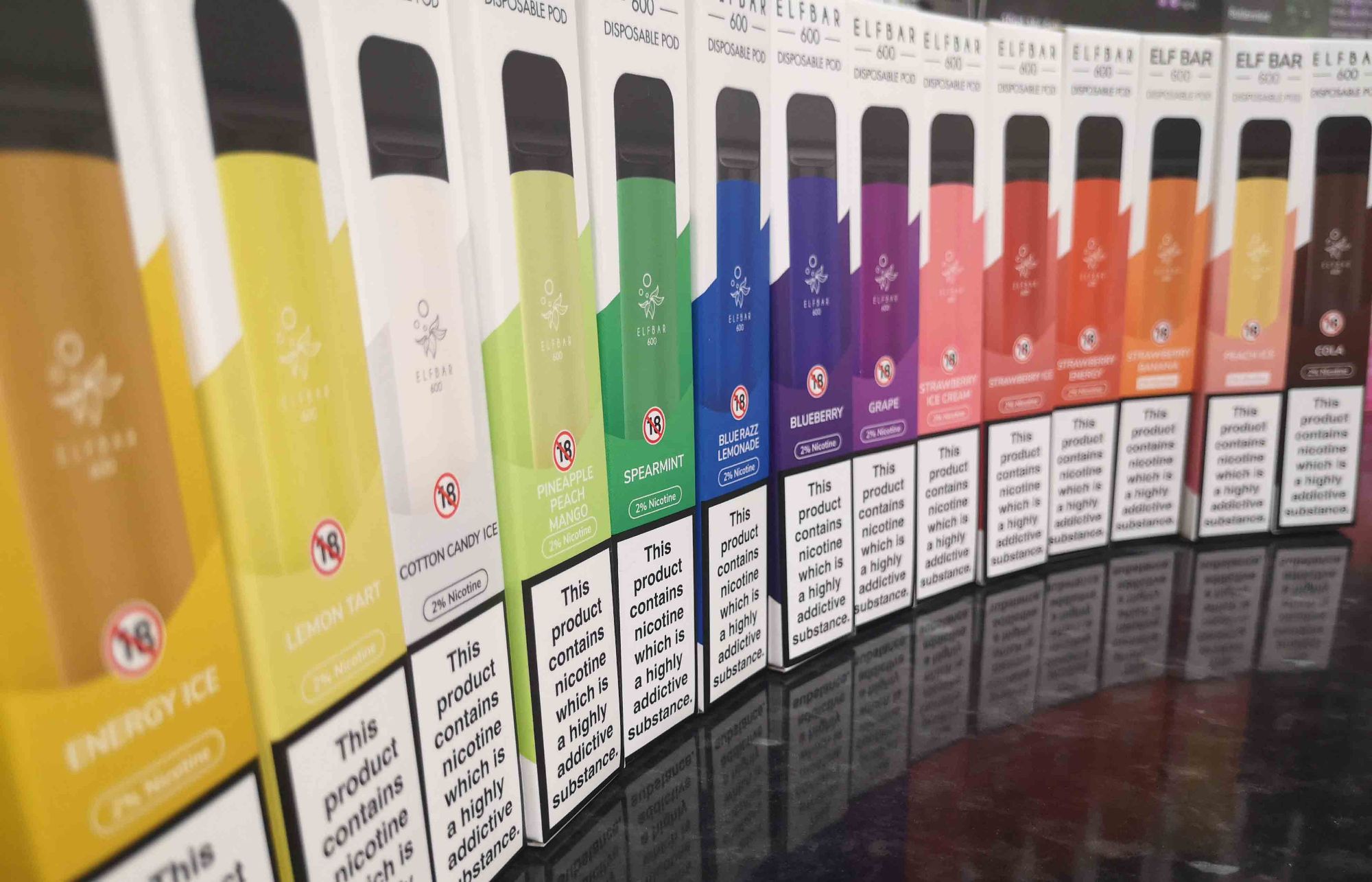 Disposable vapes are the ideal choice for new vapers or anyone looking for a compact device that requires zero maintenance. They're also very popular with existing vapers who use them as a backup for their normal kit, or as a more stealthy solution. They are light, compact and easily transported within your pocket or handbag.
Disposables can be a simple use alternative when making the switch to vaping. No hassle of coil changes or refilling.
Presently, we stock Elf Bar, Geek Bar, Elux, Rox and SKE disposable vape kits and are popular with both existing vapers and new comers. All varieties contain 2ml of 20mg of nicotine salts (equivalent to 40 cigarettes) and last approximately up to 600 puffs.
They are a single-use kit, don't require any refilling or maintenance, and can be thrown away when finished. But, please dispose of safely and responsibly, such as at your local recycle centre.