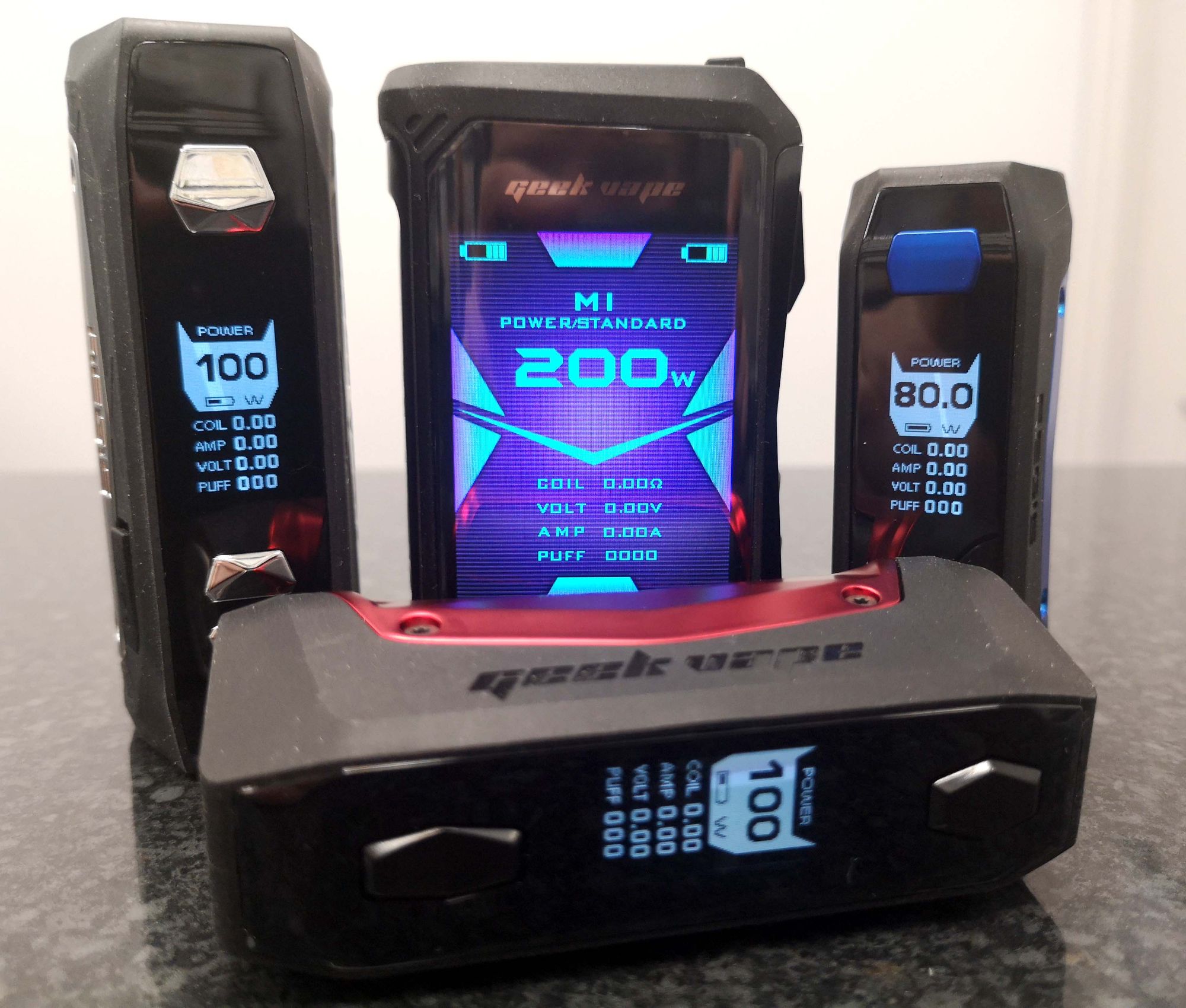 Discover the Geekvape range of durable vape kits available in store. All devices offer the same SHOCK, DUST and WATERPROOF protection you should need. With a instant fire of 9ms and a 510 connection suitable to fit tanks up to 26mm diameter, it offers all the settings you would require for that perfect vape. Ergonomically pleasing in the hand due to its non slip rubberised coating and real leather texture. It is a device suited to all who are actively on the go outside and for those accidental mishaps.
Aegis X : 200W, dual 18650 (Not included).
Aegis Max: 100W, single 21700 (Not included).
Aegis Solo: 100W, single 18650 (Not included).
Aegis Mini: 80W, built-in 2200mah battery.
Resistance: 0.05-3ohm
Variable modes - VW, TC, TCR, Bypass and curve
Dimensions: Aegis X: 129 x 41 x 31mm, Max: 93 x 46 x 34mm, Solo: 86 x 41 x 31mm, Mini: 78 x 40 x 30 mm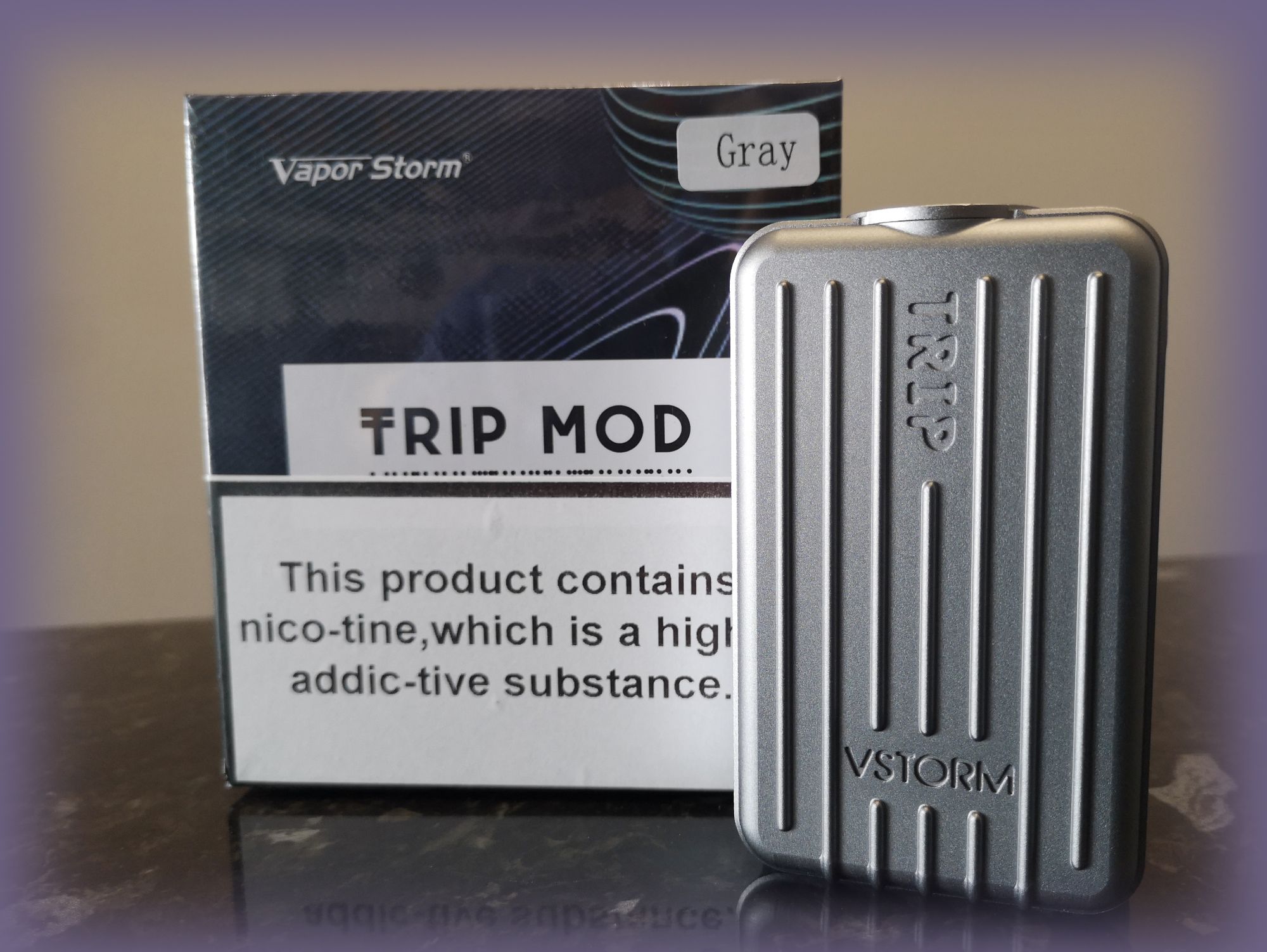 One of the smallest 200w mods powered by dual 18650 batteries. The suitcase inspired mod is CNC machined using aerometal and PC parts making it one of the lightest dual devices about. A great, lightweight mod that packs a punch.
5-200w of power
Variable modes - VW, TC, TCR, Bypass and curve
0.91 inch screen
Dimensions: 86 x 51 x 27mm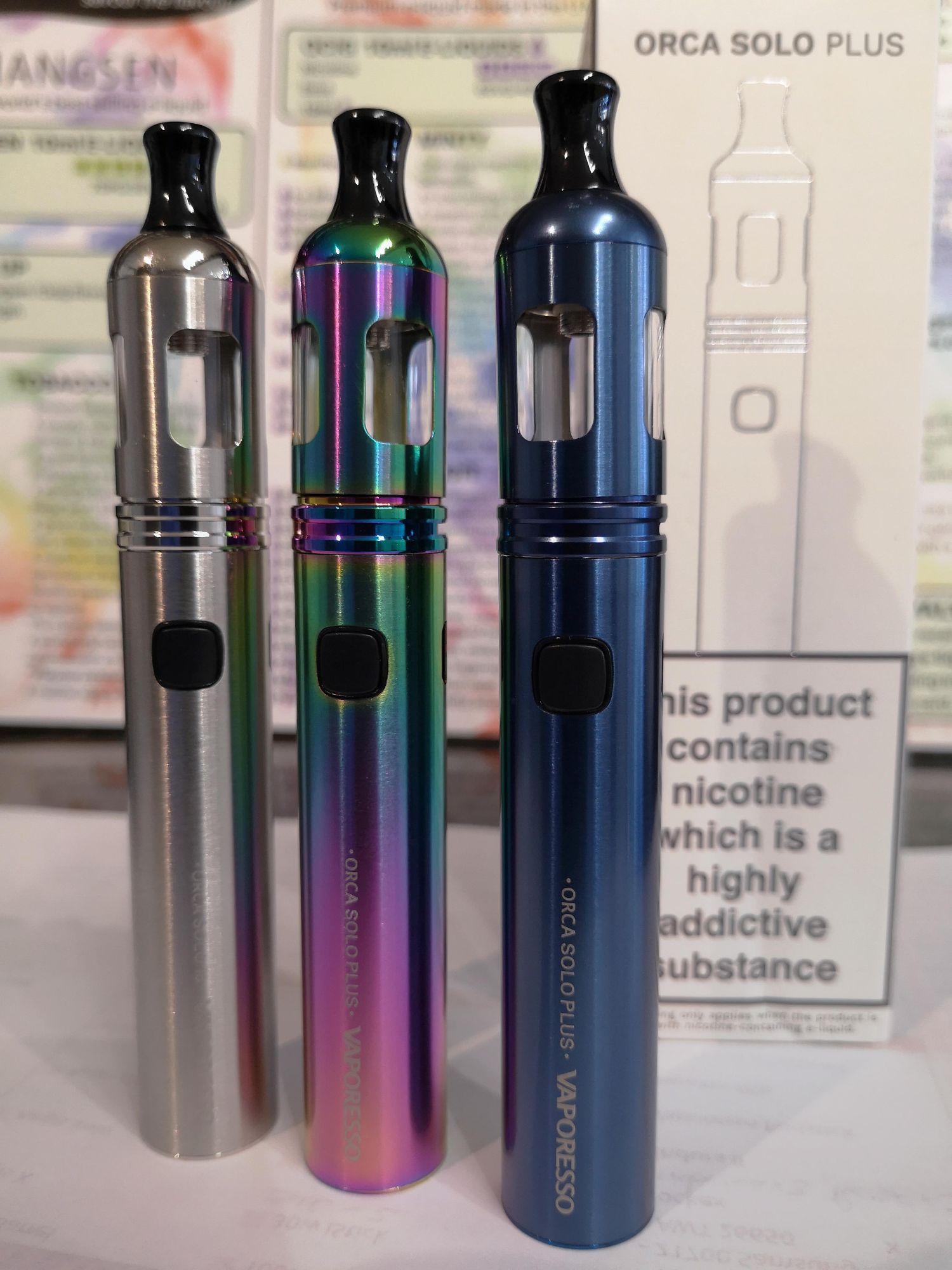 An upgrade from the Orca SOLO but offering both MTL and DL options utilising the choice of 0.6 ohm mesh and 1.3 ohm cCell coils for your desired vape. Battery is also upgraded to 1200mah from 800mah offering 50% longer lifespan. A 3 colour LED indicator displays both battery level and power options.
0.6Ω mesh coil: 22w(default: green), 18w (blue), 16w(red)
1.3Ω ceramic Coil ): 12w (default: green), 10w (blue), 7w (red)
Tank capacity: 2ml
LED light indicator: 3 colour light indicator for battery levels and power modes
Optional spare glass
Battery capacity: 1200mAh
Charging current: DC 5V/1A Micro USB
Dimensions: 123 x 18mm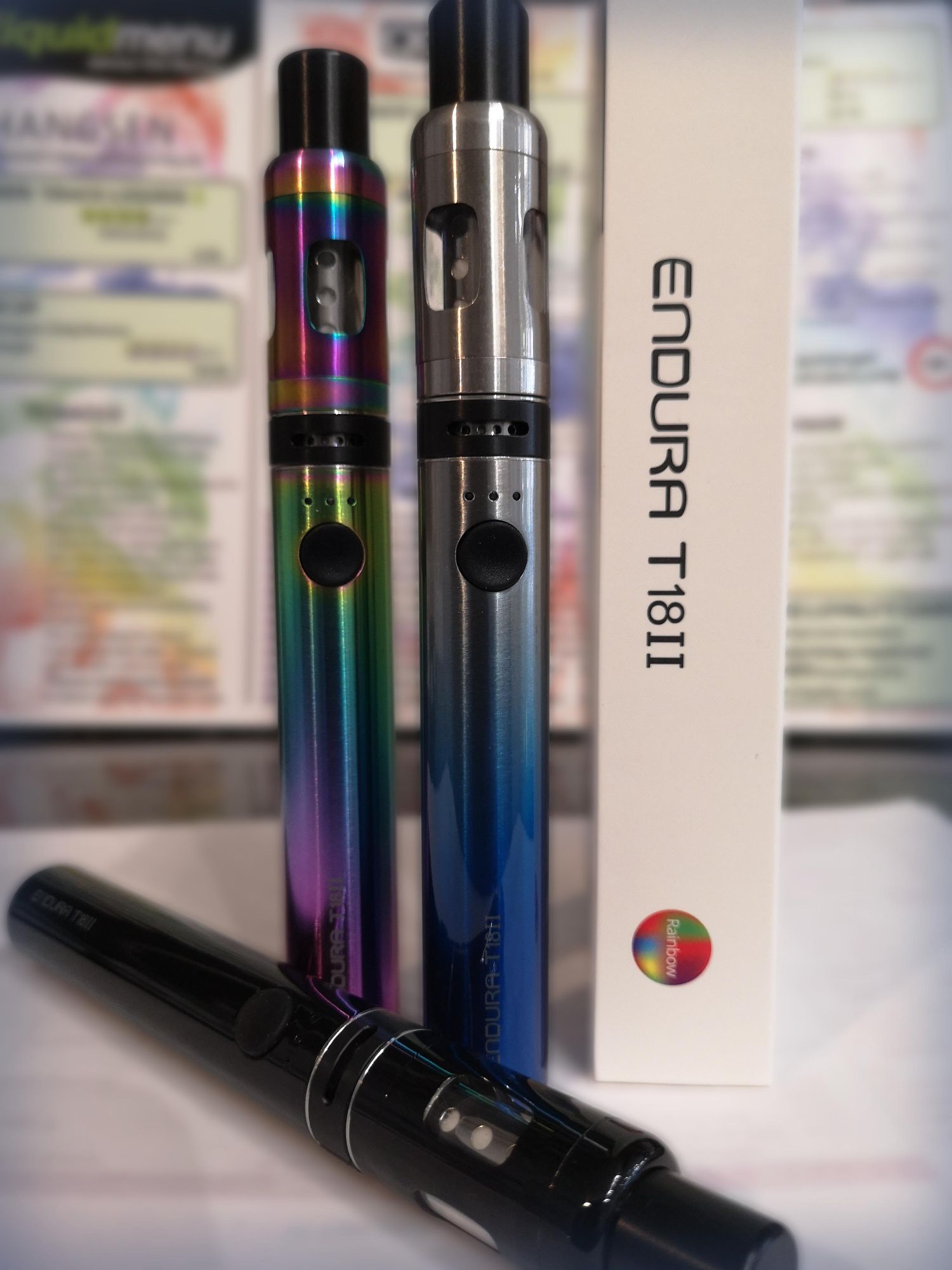 Another upgrade, from the popular Endura T18 but with more battery capacity of 1300mah and variable preset wattage settings. LEDs above the fire button indicate both power setting and battery level. The tank has been redesigned offering a better aesthetic which comes with a magnetic dust cover. A pro for anyone working in dusty environments. Airflow is adjustable but it does have to be stated that this device is for beginners or vapers that prefer that traditional cigarette tight draw.
1.5Ω Coil: 10.5w, 12w, 13.5w
Tank capacity: 1.8ml
Charging current: DC 5V/1A Micro USB
LED light indicator: 3 colour light indicator for battery levels and power modes
Optional spare glass
Battery capacity: 1200mAh
Charging current: DC 5V/1A Micro USB
Dimensions: 123 x 18mm