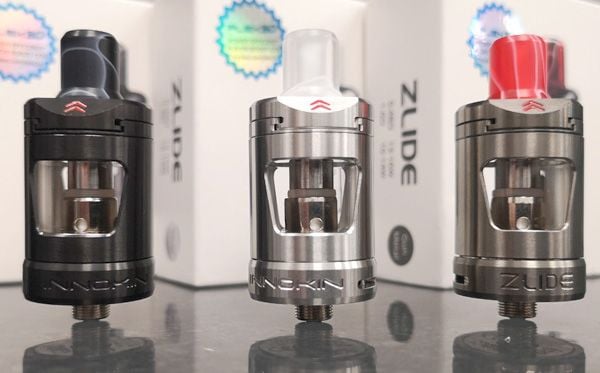 The Innokin Zlide tank is a slight redesign to the original Zenith tank. Instead of a twist fill, it has a slide action filling system. It offers a perfected mouth to lung (MTL) vaping experience. With a 2ml capacity, fully adjustable airflow and child resistant sliding top refill system and replaceable glass. The Zlide is ideal for any vaper looking for a reliable tank with easy maintenance.
Top sliding refill - locking drip tip
Adjustable removable airflow
Compatible with entire Zenith coil range
Capacity: 2ml
Material: Stainless steel
Diameter: 22 X 46mm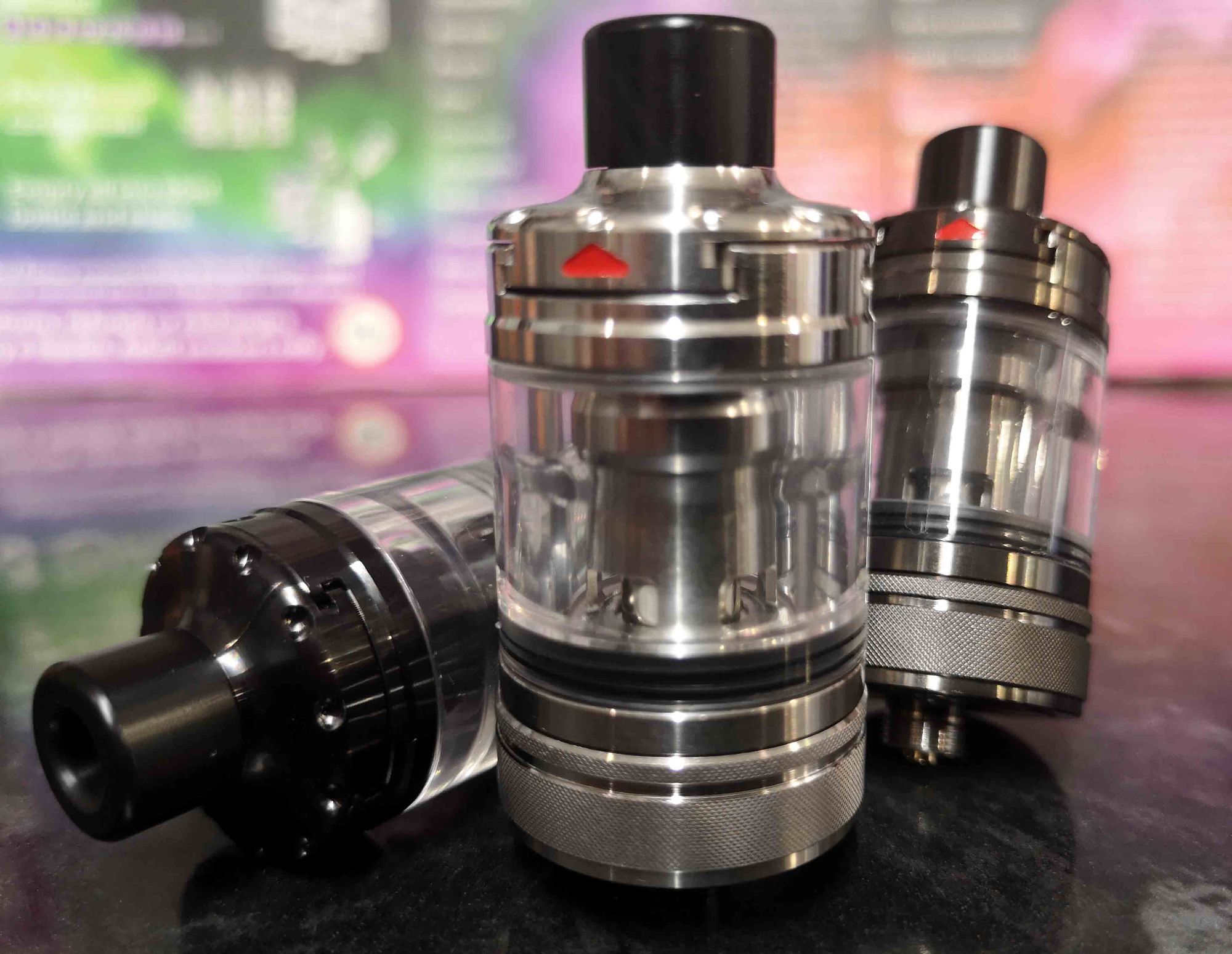 The Nautilus 3 tank benefits from convenient top filling which can be performed while the tank is still attached to a mod. To refill, simply slide the top cap and add e-liquid through the filling port.
The convenient press-fit installation design makes changing coils quick, simple and mess free. Simply push the coil into the base. Its that easy.
Compatible with all Aspire Nautilus coil ranges, that offer various resistances meaning the Nautilus 3 tank can support both Mouth-to-Lung and Restricted Direct-Lung vaping styles.
7 different sized airflow holes on the tank's base also allow users to adjust their airflow between an airier or more restricted vape depending on their preferences.
Convenient slide top fill
7 Airflow adjustments
Compatible with all Nautilus BVC coils
No leak, press fit coil changing
Supports MTL & RDL vaping
Capacity: 2ml (TPD), 4ml with extension tube
Material: Stainless steel
Dimensions: 24 x 48.5mm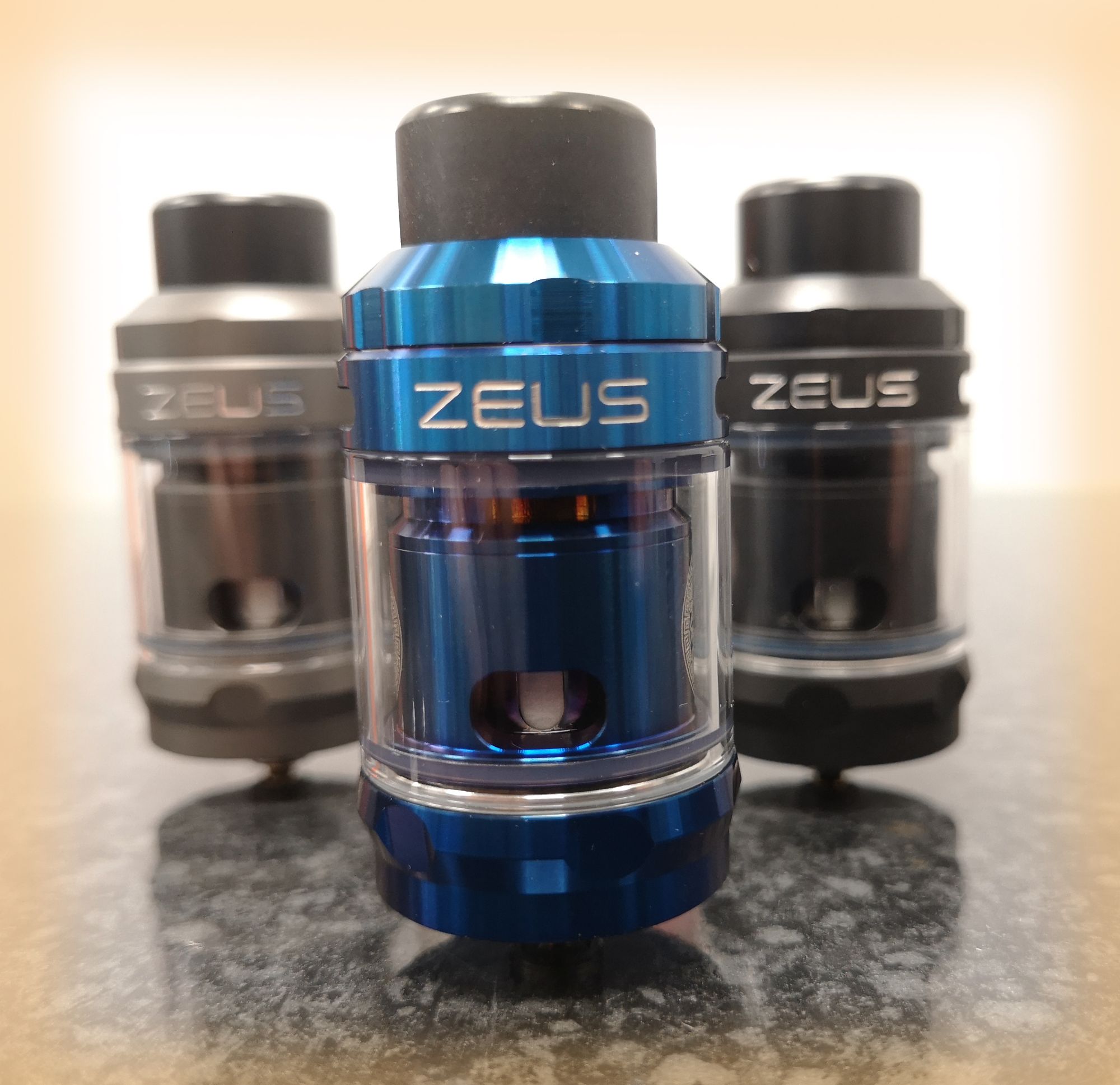 The Geekvape Zeus Sub-Ohm Tank is the latest rendition of the highly acclaimed Zeus family. Featuring the leak-proof function inherited from original Zeus. The quick slide coil design makes coil change operation simple and easy. It adopts high grade KA1 to ensure dense vaping and the updated fill port lessens liquid spillage while refilling.
A combination of both direct top airflow and top-to-bottom airflow creating immense flavor and vapor.
Pre-installed 0.2ohm Mesh Z2 coil (70W to 80W), and spare 0.4ohm Mesh Z1 coil (60W to 70W).
Quick slide coil design - plug 'n' play method.
Capacity: 2ml (TPD), 4.5ml optional glass
Material: Stainless steel
Dimensions: 26 x 42.5mm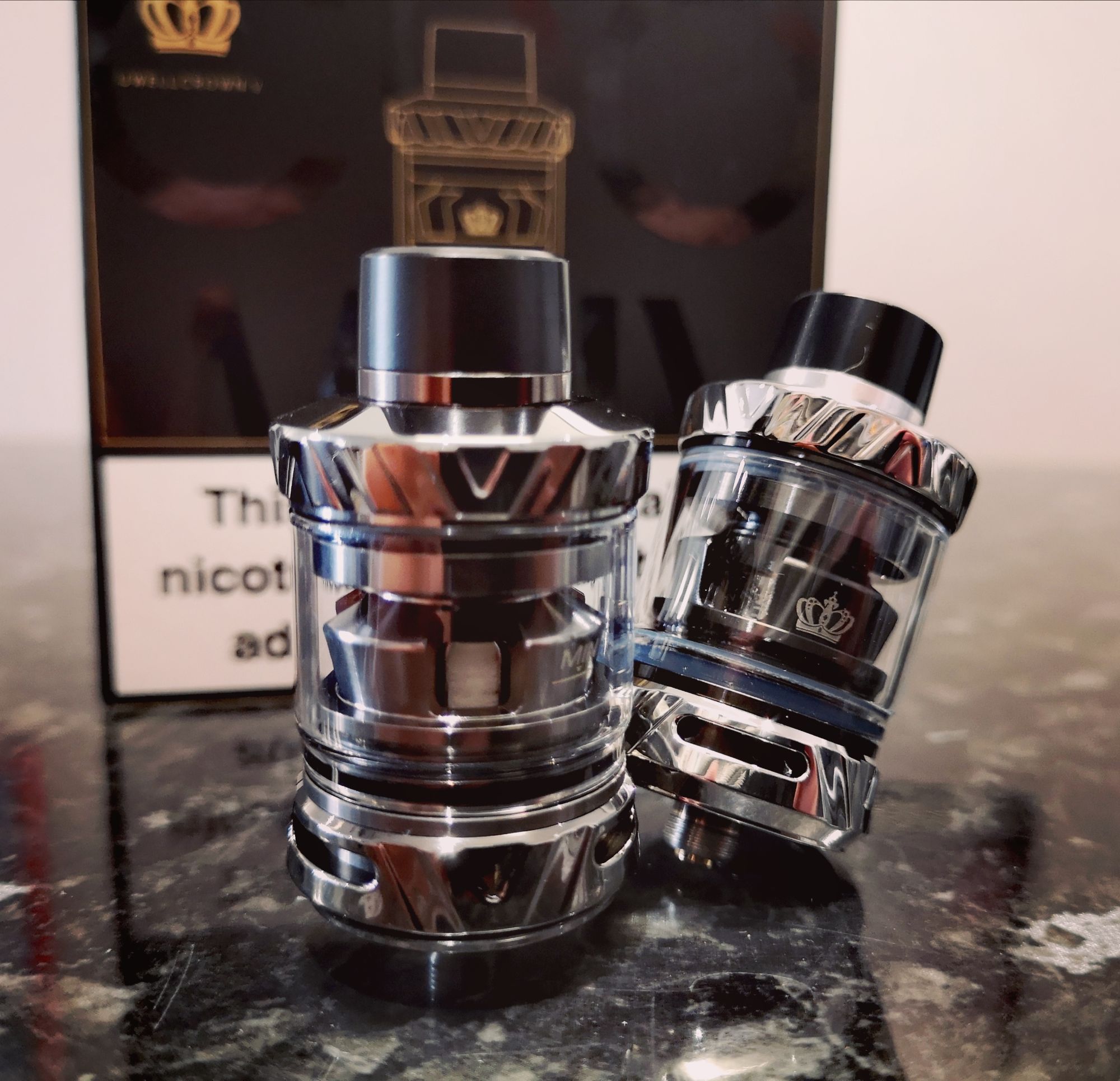 The UWELL Crown V Tank or Crown 5 Tank is an advanced top-filling sub-ohm tank that features UWELL's patented self-cleaning technology for reduced leakage and better flavor. With redesigned Crown V Coils included, the Crown 5 is ideal for people who vape from 50W - 70W looking for intense flavor.
UWELL Patented Self-Cleaning Technology: the Crown 5 Tank absorbs ejuice in the condensation holder and feeds it back to your coil to reduce leakage and cleaning.
Pre-installed 0.23 ohm UN2 Single Mesh Coil
Spare 0.3 ohm UN2-2 Dual Mesh Coil.
Quick slide coil design - plug 'n' play method.
Capacity: 2ml (TPD), 4.5ml optional glass
Material: Stainless steel
Dimensions: 25 x 50.5mm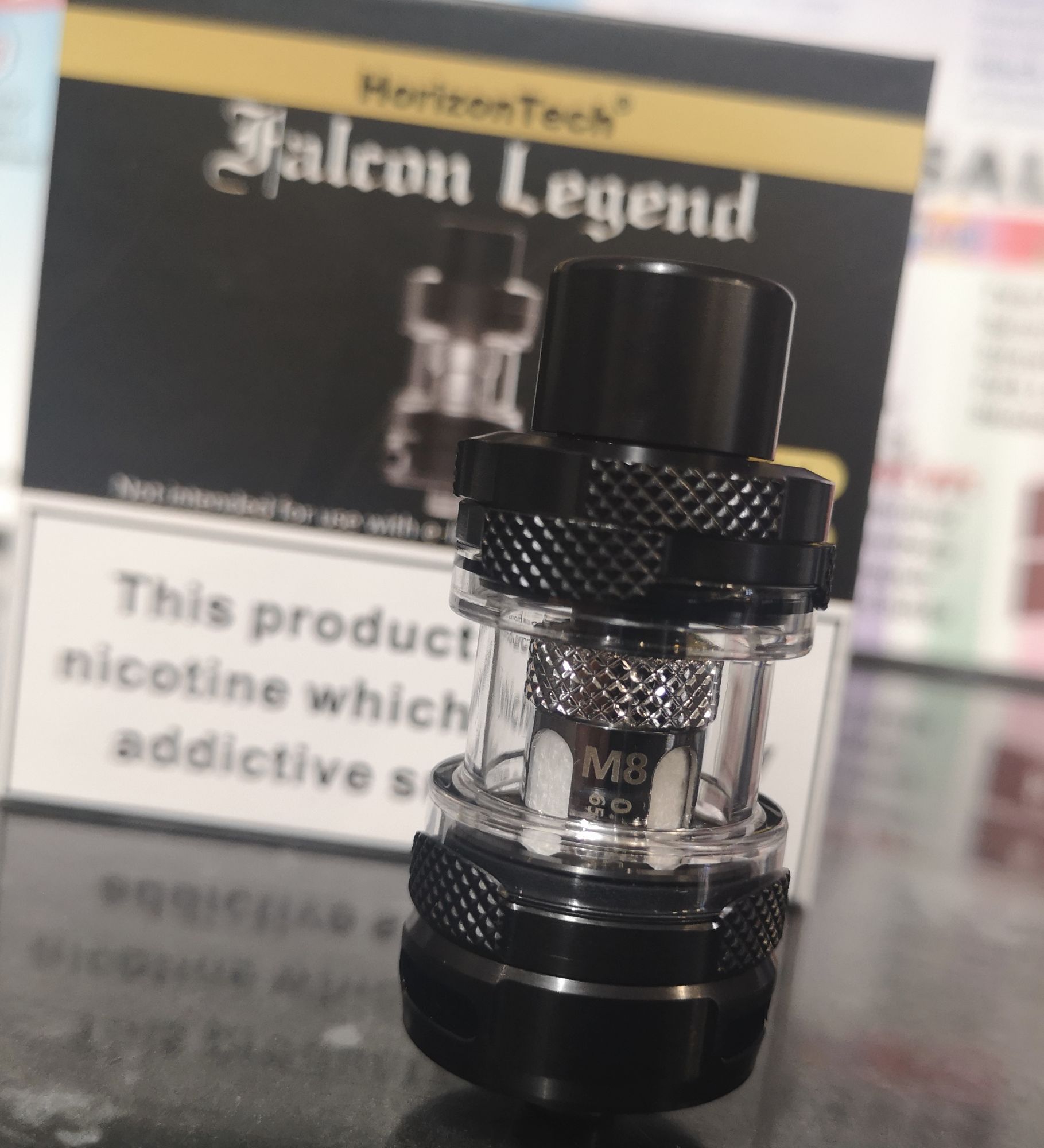 The Falcon Legend is the latest addition in the Falcon line. It is a powerful DTL sub ohm tank and compatible with all ten F&M series Falcon coils. The tank is supplied with the new long-lasting M6 & M8 for that full-on flavour along with volumes of dense vapour.
Top-filling half twist cap
Pre-installed 0.15 ohm M8 Mesh Coil
Spare 0.15 ohm M6 Mesh Coil.
Screw-in coil
Capacity: 2ml (TPD)
Material: Stainless steel
Dimensions: 25.5 x 54.8mm