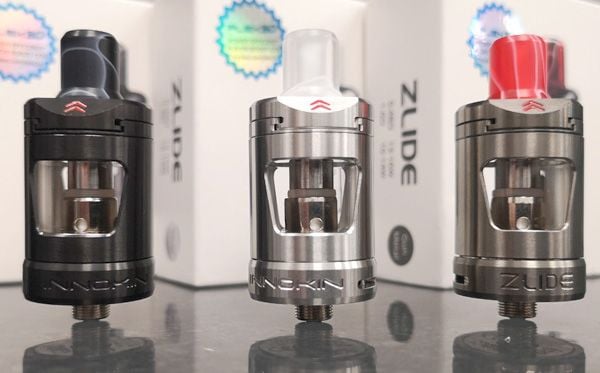 The Innokin Zlide tank is a slight redesign to the original Zenith tank. Instead of a twist fill, it has a slide action filling system. It offers a perfected mouth to lung (MTL) vaping experience. With a 2ml capacity, fully adjustable airflow and child resistant sliding top refill system and replaceable glass. The Zlide is ideal for any vaper looking for a reliable tank with easy maintenance.
Top sliding refill - locking drip tip
Adjustable removable airflow
Compatible with entire Zenith coil range
Capacity: 2ml
Material: Stainless steel
Diameter: 22 X 46mm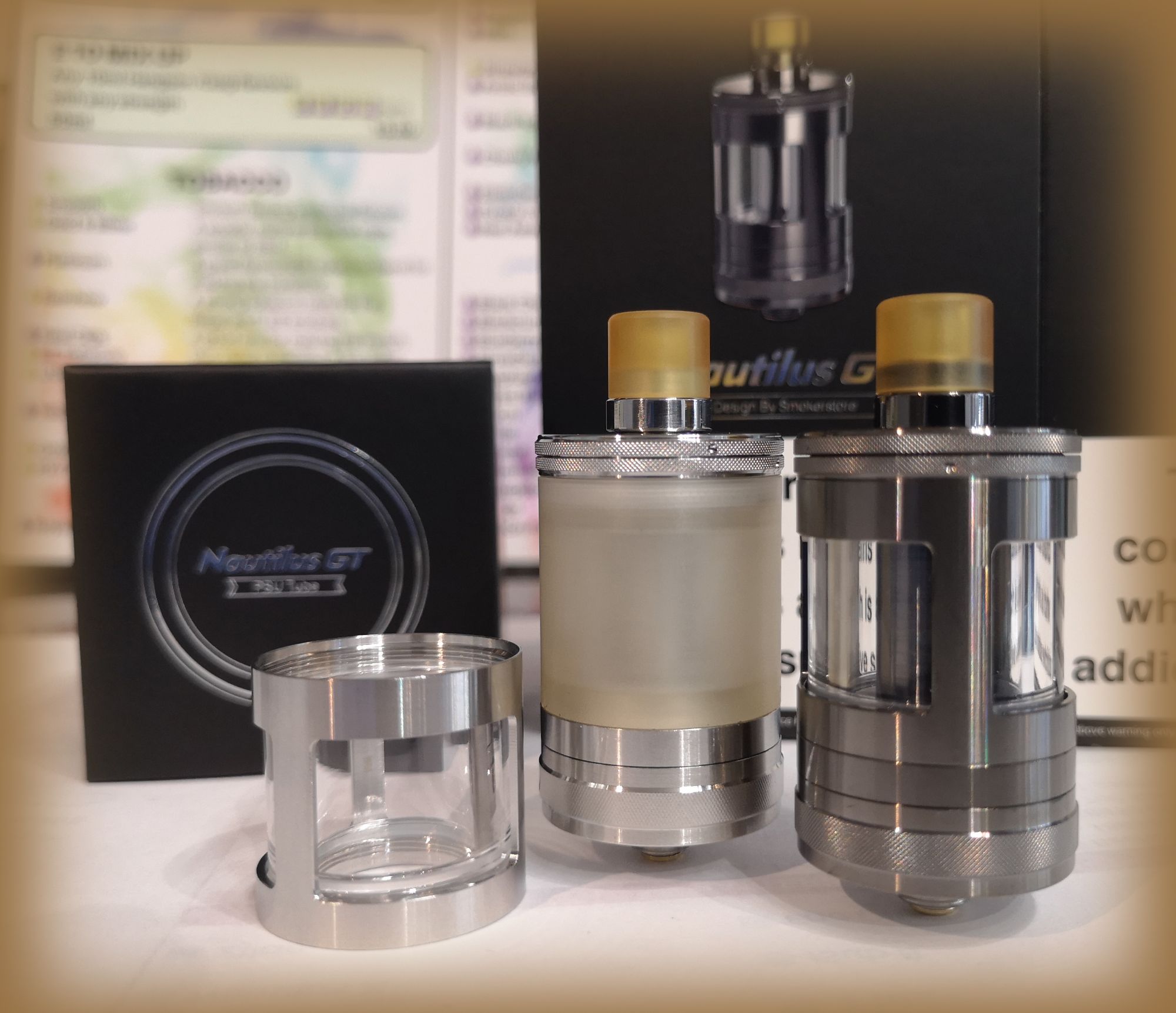 From the ever popular Naulitus range comes the GT, a two company combo. Designed by TAIFUN, made by ASPIRE giving birth to the ultimate MTL tank that accommodates the original and popular Nautilus BVC coil. Simple to use, screwless top filling design with extreme flavour production and adaptable to 4.2ml capacity using PSU extension tube. An excellent vape with plenty of options on the adjustable airflow ranging from 1mm - 2.5mm holes with nice solid stops between each using a ball bearing mechanism.
Convenient top-filling
5 Airflow adjustments
Compatible with all Nautilus BVC coils
Taifun traditional knurling, offering more grip
Capacity: 2ml (TPD), 4.2ml with PSU extension tube
Material: Stainless steel
Dimensions: 25 x 49mm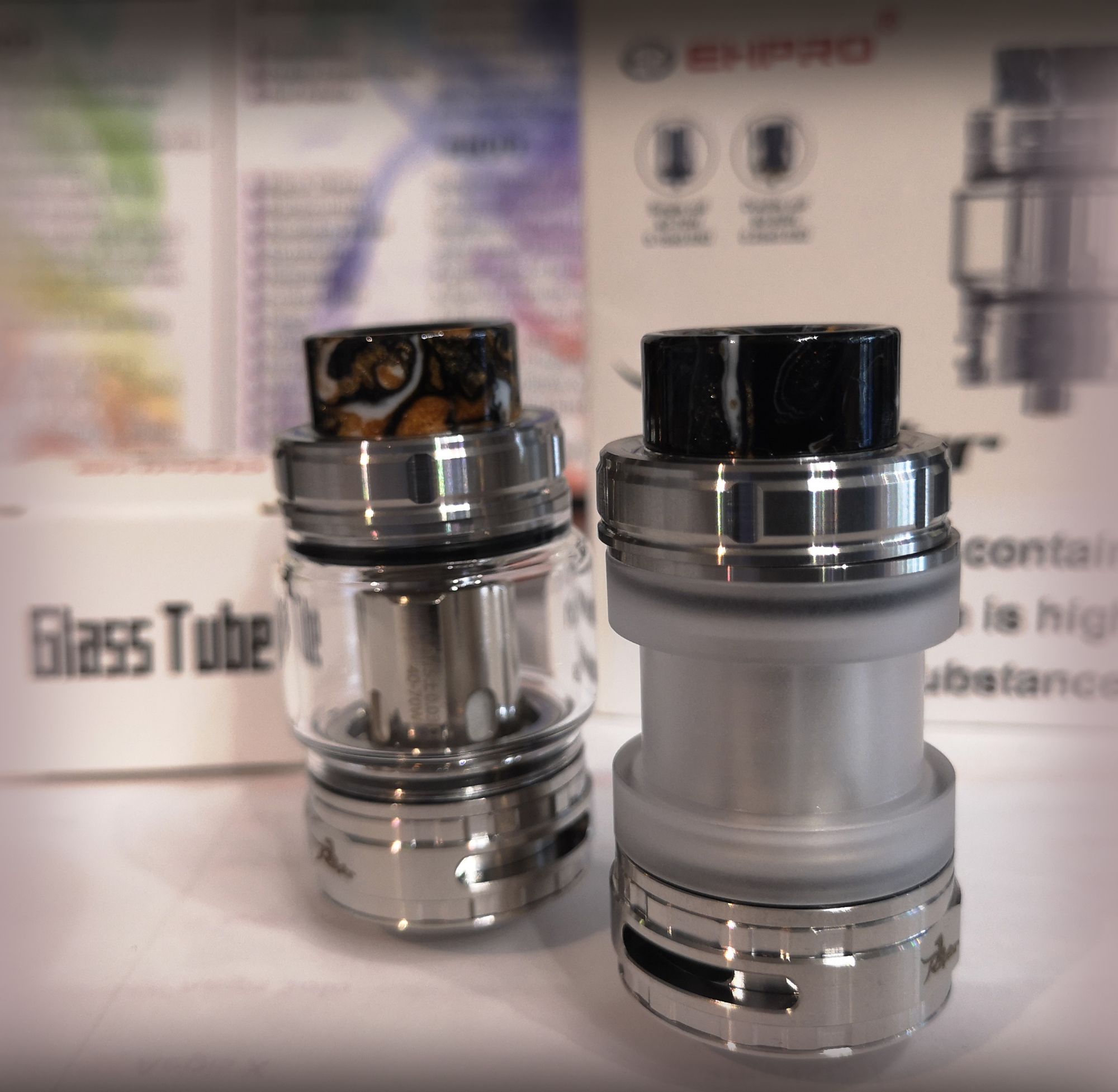 The Ehpro Raptor is a revolutionary and powerful subohm tank with a 360 degree surrounding airflow system. With its long lifespan, it offers excellent flavour, great cloud production and coil compatible with Horizon Falcon coils.
Convenient top-filling
Compatible with Horizon Falcon coils
360 degree surrounding airflow
Capacity: 2ml (TPD), 6ml with optional glass tube
Material: Stainless steel and resin
Dimensions: 25 x 52.9mm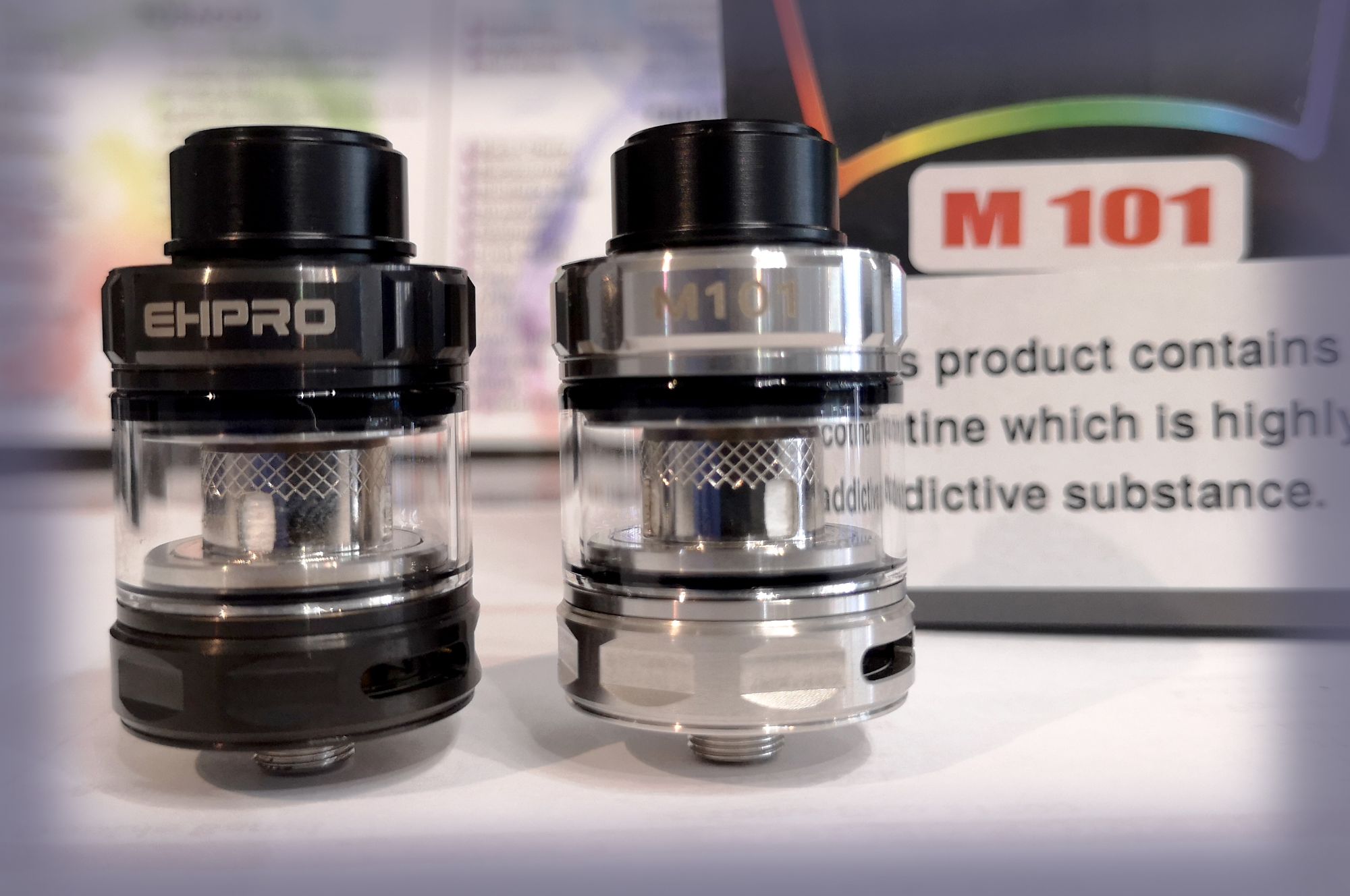 The Ehpro M101 utilises lower watt coils : ELIB-2 mesh coils. Recommended between 30-50w it reduces juice consumption without losing the flavour. A nice compact tank ideal for a discreet lower wattage setup.
Convenient top-filling
Compatible with Horizon Falcon coils
Capacity: 2ml (TPD), 3ml with optional glass tube
Material: Stainless steel and Pom
Dimensions: 25 x 30.2mm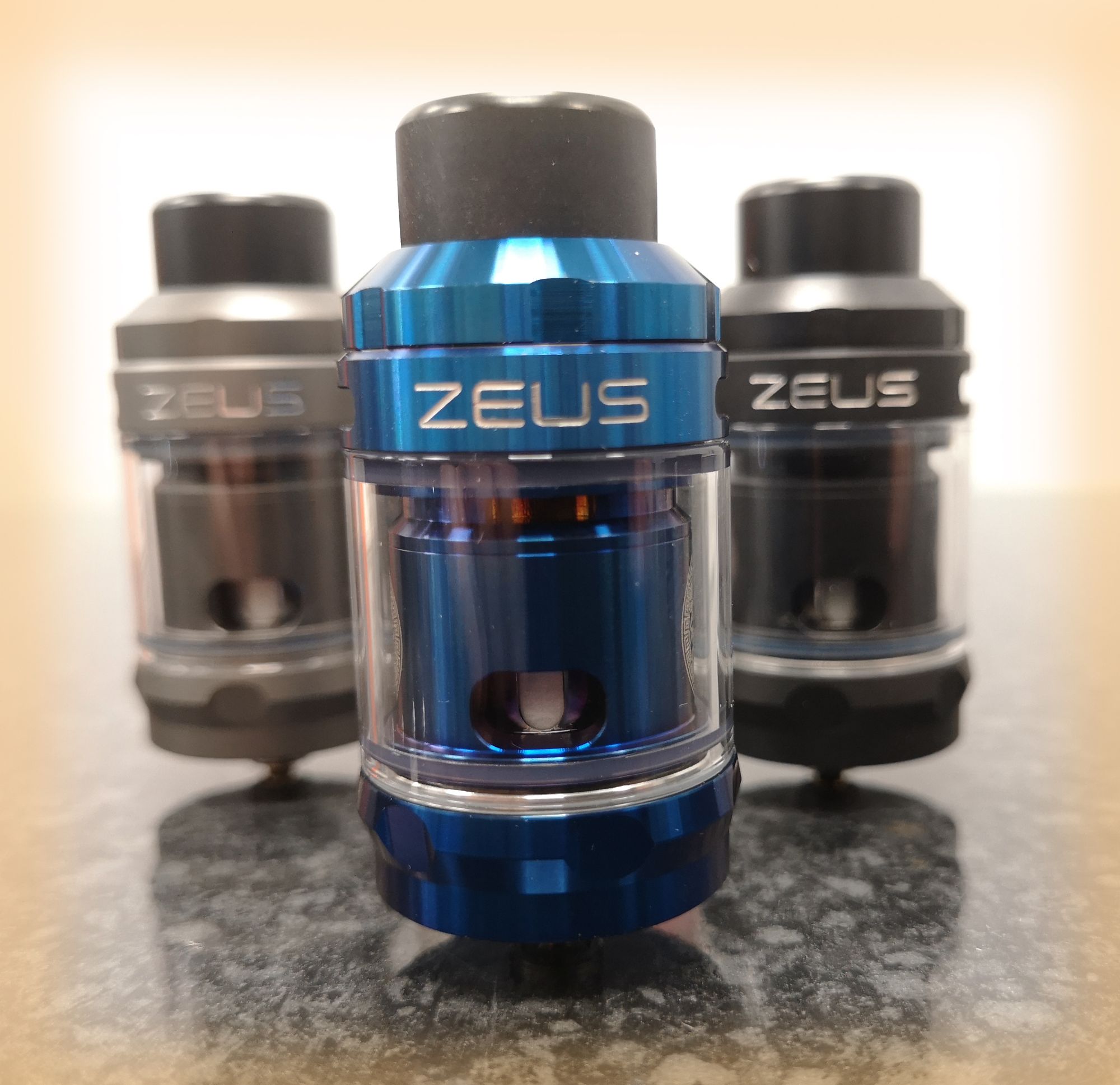 The Geekvape Zeus Sub-Ohm Tank is the latest rendition of the highly acclaimed Zeus family. Featuring the leak-proof function inherited from original Zeus. The quick slide coil design makes coil change operation simple and easy. It adopts high grade KA1 to ensure dense vaping and the updated fill port lessens liquid spillage while refilling.
A combination of both direct top airflow and top-to-bottom airflow creating immense flavor and vapor.
Pre-installed 0.2ohm Mesh Z2 coil (70W to 80W), and spare 0.4ohm Mesh Z1 coil (60W to 70W).
Quick slide coil design - plug 'n' play method.
Capacity: 2ml (TPD), 4.5ml optional glass
Material: Stainless steel
Dimensions: 26 x 42.5mm