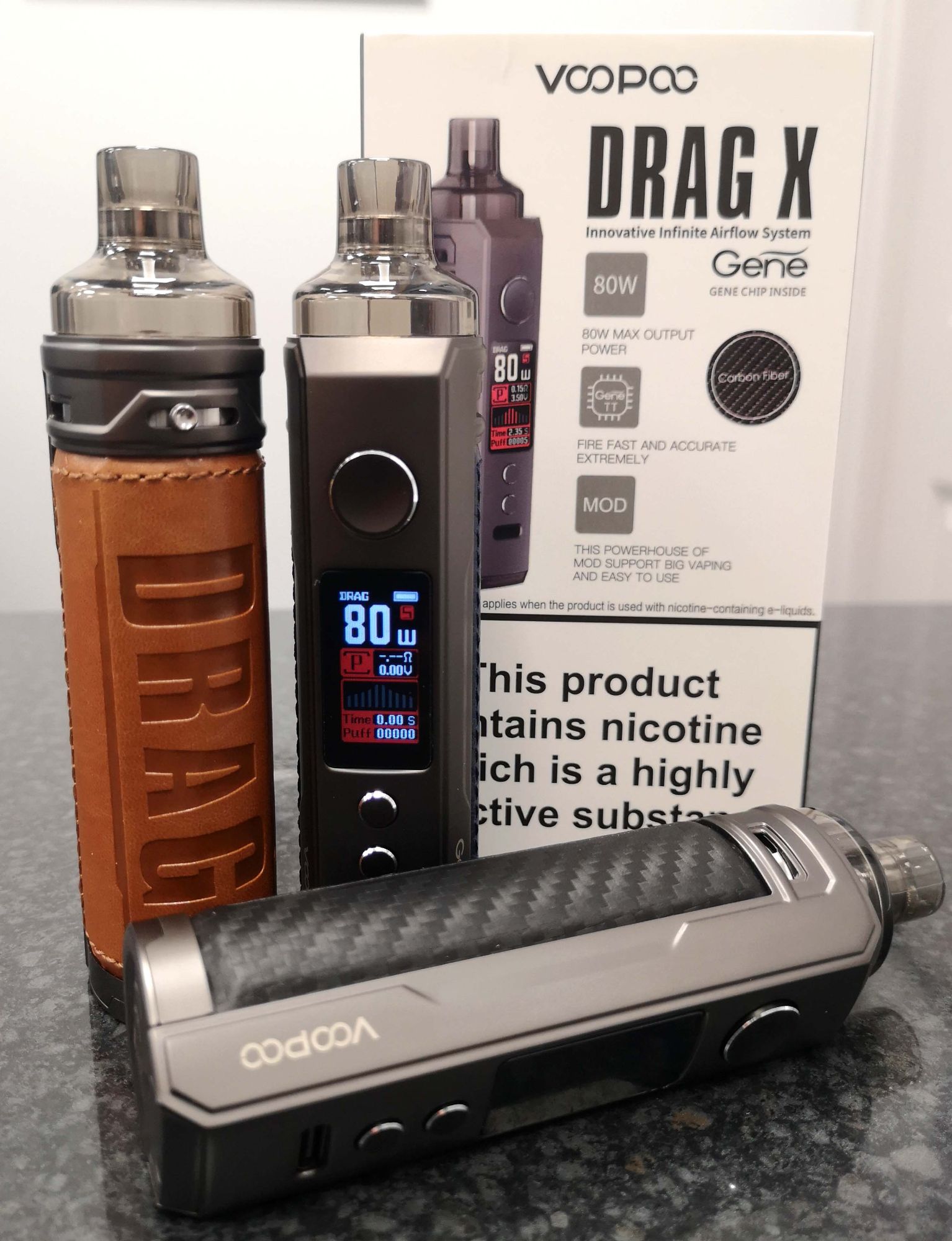 The VOOPOO DRAG pod mod is packed with a host of features and settings. The X and S can handle cloud chasing with ease, whilst still remaining accessible to newer vapers.
Both the DRAG X and S utilise the GENE.TT chip, which can activate a fast instant vape in 0.001s. With a soft leather grip and a USB-C charging port for a more efficient charge. (Charging dock highly recommened for rechargables i.e. 18650's)
The DRAG pod is designed for ease of use. The pods are compatible with varying Voopoo pod devices offering a strong magnetic connection, bottom filling rubber plug and push-fit PnP coils that make replacements quick and easy. Multiple ohm options are available for that desired vape.
Output Power: X, 5-80W (S, 5-60w)
Resistance: 0.1~3.0Ω
PnP Coil compatible
Battery Capacity: X - Single 18650(Sold separately) S - intergrated 2500mah
Material: Alloy+Leather
Dimensions: X - 124 x 33 x 28mm, S - 115 x 33 x 28 mm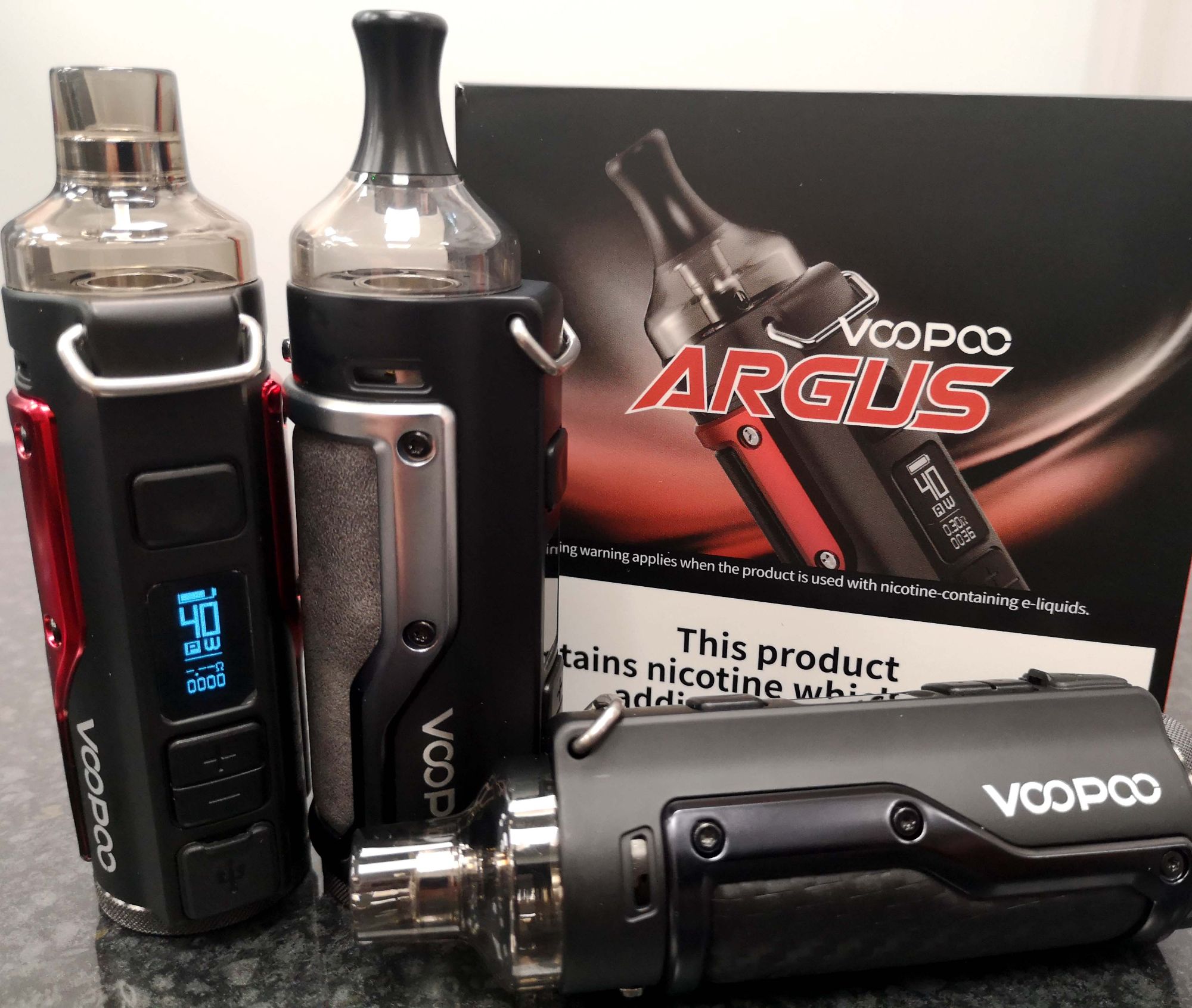 Double Pod, Double Happiness. The Argus pod mod offers dual pod compatibility which suit both half-direct to lung (H-DL) and mouth to lung (MTL) vaping. A compact device with perfect fusion of metal and leather creates an aesthetic and robust device and with the use of the intelligent GENE.AI chip, can identify a PnP coil and provide a 5-40 watt power adjustment.
Output Power: 5 - 40 watts
Resistance: 0.3ohm-3.0ohm
PnP Coil compatible
Battery Capacity: Built-in 1500mAh (5V/1A Type-C charging.)
Material: Alloy and leather
Dimensions: 108/107 x 33 x 30mm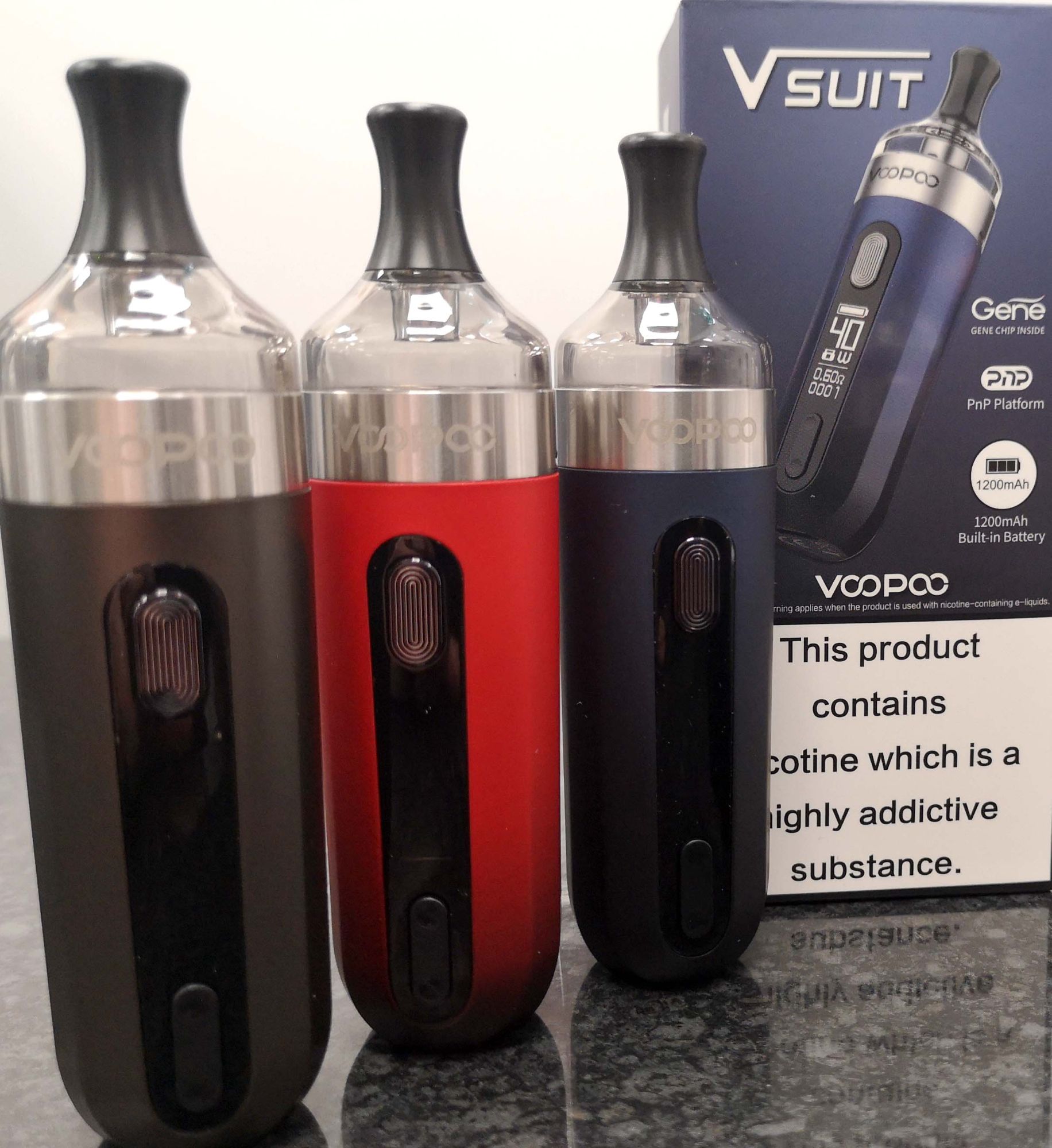 The VooPoo V Suit vape kit is a compact starter POD kit that is easy to use. Recommended for vapers of all experience levels, it is capable of a 40W max output and features variable wattage, giving you the ability to find your perfect vape. Powered by a built-in 1200mAh battery, you'll experience up to a full day of vaping. Even though this kit is fitted with a large battery and GENE chipset, it still manages to remain small enough to fit into your pocket or bag - for convenient vaping on the go.
5 - 40W Output Range
Resistance Range: 0.3-3.0ohm
Refillable 2ml Pods
MTL Vaping
PnP Coil compatible
Battery Capacity: Built-In 1200mAh (5V, 1 Amp charging, Type C)
Material: Plastic
Dimensions: 100 x 26mm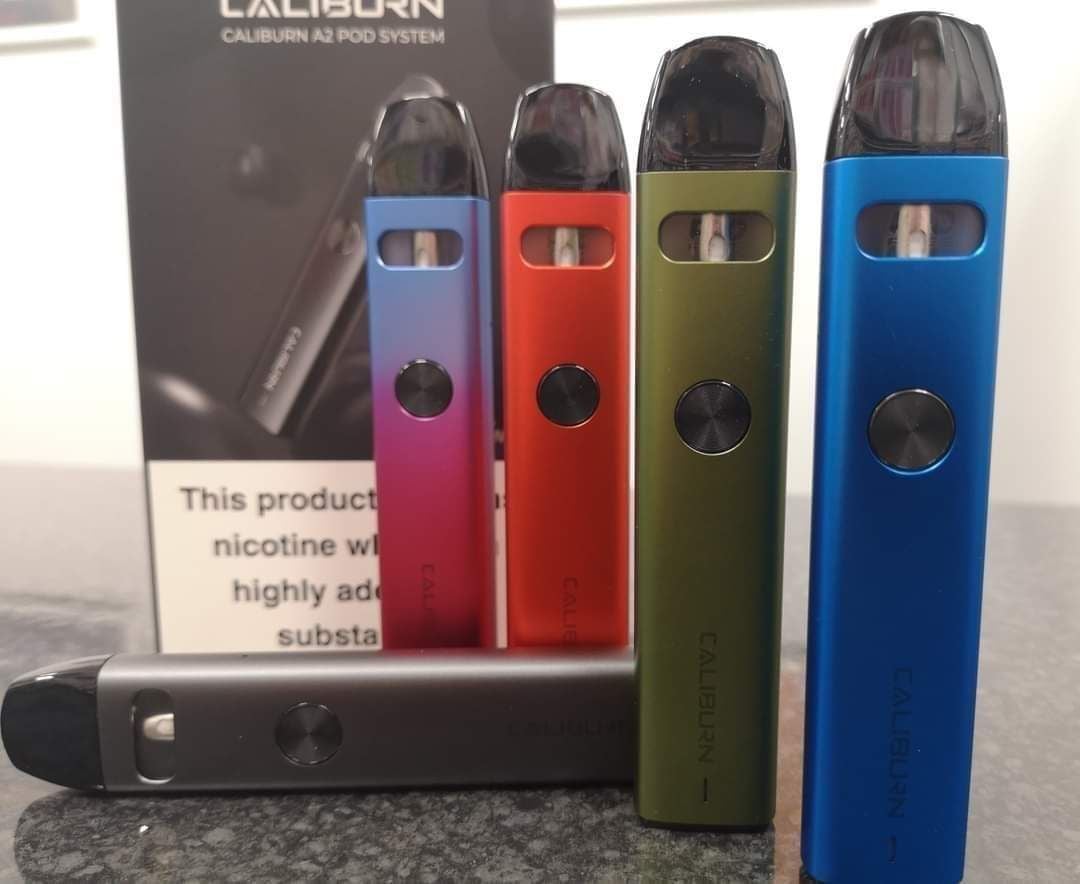 The Caliburn A2 is a powerful mouth-to-lung pod vape that works exceptionally with a range of e-liquid types. Pair your A2 with a nicotine salts for an intense, cigarette-style hit, or use a classic freebase e-liquid for a super-satisfying throat hit.
For ease of use, the Caliburn A2 uses refillable pods that have built-in coils: this means there's no upkeep or fiddly coil changes to manage but at the same time offering incredible flavour delivery.
Refillable pod
0.9ohm internal mesh coil
Rechargeable 520mAh battery
USB-C charging cable not included
E-Liquid check window
Works best with Nic Salt & 50/50 e-liquids
Dimensions: 110 x 21.3mm x 11.7mm